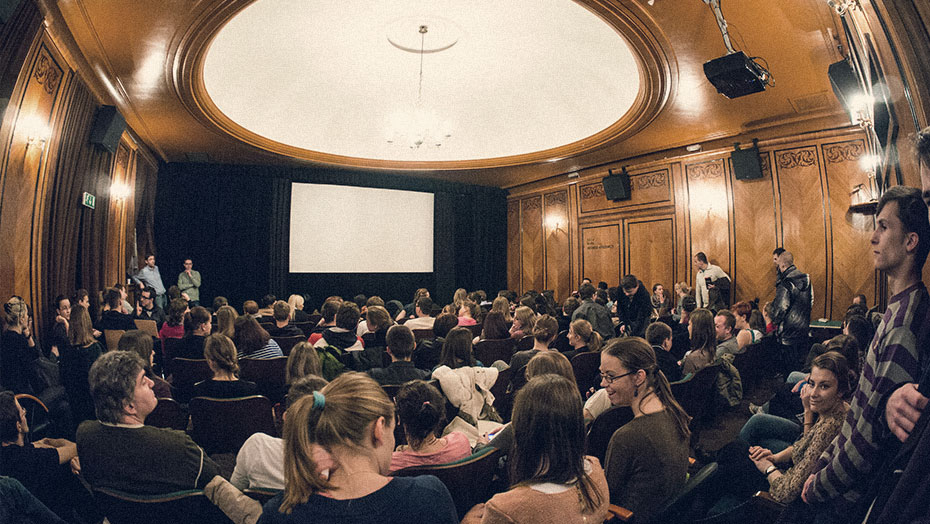 Lodz Film School Cinema invites to exceptional screenings of world and Polish classics projected on 35mm prints. In the school cinema repertoire you can also find film cycles devoted to famous directors and directors of photography (e.g. Godard, Buñuel, Fellini, Kubrick, Polański, Storaro and Nykvist), which could be a special attraction for cinema lovers. For those who would like to see recent film productions, or prizewinning festival films, the school cinema provides screenings of cinema film premieres or films awarded at Polish or international festivals. The cinema, to fulfill viewers needs, also organizes special screenings and open air screenings (one of the most unusual screenings organized by the school cinema was an open air 7-hour long screening of Bela Tarr 'Satan's Tango'.

The film screenings at the School Cinema take place daily from Monday to Friday at 7 p.m. The Cinema is situated on the first floor of the Rectorate building (A). Each feature film screening is always preceded by a student short film.

Facebook fanpage of the Lodz Film School Cinema

DISCUSSION FILM CLUB

The meetings of the Discussion Film Club of the Lodz Film School are organized within the School Cinema program. Famous filmmakers are invited to the Discussion Film Club and the discussions with them are coordinated by film critics and film theoreticians. At Discussion Film Club meetings we also screen student films produced at the Lodz Film School which form a starting point for discussions on film subjects. Once a month, the Club organizes a meeting as part of a series – 'Film makers and critics talk', during which student films are evaluated by the film critics, Joanna Ostrowska, Kuba Mikurda and Jakub Socha.

We invite you to all film screenings and Discussion Film Club meetings – free admission.