Festival "Łodzią po Wiśle"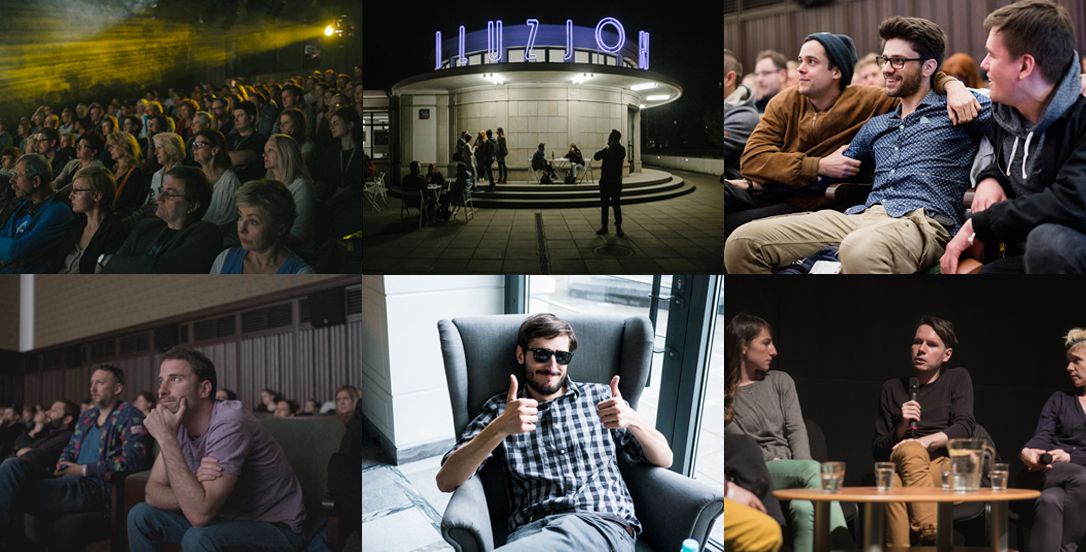 The Student Film Festival "Łodzią po Wiśle" is a premiere presentation of student films produced at the Lodz Film School during the current academic year. During the festival, which has been organized in Warsaw since 2003, we screen about 100 out of the school's latest annual production of 300 short films made by young filmmakers from Lodz. This is equivalent to over 900 minutes of screentime; the same duration as almost 10 full-length feature films.

The screening program consists of fiction, documentary and animation films and films made by direction of photography students. The festival is not only a place for new, young filmmakers to confront a wider audience, but also a forum where the future of Polish cinema can be seen and discussed. The festival promotes Lodz Film School students and graduates, and also integrates the filmmakers with film theoreticians through screenings and discussions on the situation of young cinema which accompany the festival.

Since 2004, the festival has been a competition. Its first jury members were: Krzysztof Krauze, Krzysztof Ptak and Wojciech Staroń, then Jan Jakub Kolski, Piotr Wojtowicz and Dorota Masłowska. In the following years, student films were evaluated by Władysław Pasikowski, Paweł Edelman, Sławomir Fabicki, Petr Zelenka, Artur Reinhart, Xawery Żuławski, Andrzej Jakimowski, Grażyna Torbicka, Adam Bajerski, Borys Lankosz, Zdzisław Najda, Jerzy Kapuściński, Andrzej Bart, Tomasz Raczek, Paweł Sala, Piotr Śliskowski, Rafael Lewandowski, Radosław Ładczuk, Kamil Polak, Przemysław Wojcieszek, Jakub Kijowski, Adam Badowski, Jakub Mikurda, Maciej Pieprzyca, Szymon Lenkowski and Szymon Holcman.

By organizing the first festival, we hoped to bring the students and the school closer to professionals. In doing so we followed the example of similar events organized by other European film schools, where professional producers, experienced directors and film critics are present. Each edition of the festival brings us closer to this goal.

Each year, even from the first day of the screenings, there are more viewers than can be accommodated and tickets are sold out in advance. We have definitely managed to achieve one of our main aims, i.e. to bring young directors, animators and directors of photography and their films to ordinary audiences and film professionals all gathered together in one place.


Website